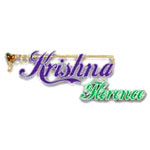 Krishna Florence

Built in the holy city of Vrindavan, Krishna Florence is a state of the art group housing complex is a mix of modern day facilities with holiness of Vrindavan. In a city that sees huge inflow of devotees all round the year. Krishna Florence is located close to the iconic ISKCON Temple and Akshay Patra in chhatikara. Easy accessibility and connectivity from near-by cities; this contemporary group housing brings together the best design and planning.
Among the features that makes Krishna Florence an attractive destination to soak in the blessings of god, including Temple, Yoga / Meditation Centre, Central Park with Children Area shopping complex, club with swimming pool, restaurant wide roads with ample parking spaces, gated entry exit and round the clock security arrangements etc.
Breathtaking green landscape and stylish apartments replete with modern-day comforts add to the viability of Eternity.